THE STUPH FILE PROGRAM:
EPISODE #0173
with
PETER ANTHONY HOLDER
The Week Of
DECEMBER 10, 2012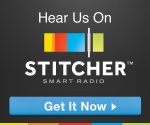 Part of the success of this show depends on the generosity of its listeners worldwide.
If you enjoy the program please feel free make a one-time donation in any small amount,
in the denomination of $1, $5 or $10. Just click on the "donate" button above.
It will be greatly appreciated.


For PCs - right click the musical icon above then save the MP3 locally.
For MACs - click and hold the musical icon above then save the MP3 locally.

Episode - #0173 (56:18)
Andrew Fazekas, "The Night Sky Guy" is back to talk about the mission of the Mars Rover, Curiosity.
Eric Papp, author of Leadership By Choice, talks about proper business etiquette when sending emails.
Peter Franklin, the Gabby Cabby, is in New York to share a slice of the Big Apple from his yellow mobile conveyance lounge. He's also the author of the book Gabby Cabby: The Inside Scoop from New York's Last English-Speaking Cabdriver.

(Click the icon at left to order directly from amazon.ca).

(Click or roll over the icon at left to order directly from amazon.com).

This week's opening slate is presented by Jim Connell, the automated control room director at Global Montreal for the new Global Montreal Morning Show.
Music heard on this week's show includes:

Soulful Strut - Grover Washington Jr. (opening theme)
Something In Common - Bobby Brown (liner music)
Oh Canada - Five Iron Frenzy (liner music)
Stink - John Lurie (closing theme)

The Stuph File advertisers include:

Call for The Stuph File Program donations.
(To see and hear the commercial for The Stuph File donations, click here)

The latest edition of Let's Be Fair, with Bob Dorigo Jones.
(To hear the one minute segment Let's Be Fair, click here)

In the ongoing interest to make this show a success, please take a few moments to fill out the audience survey by clicking on the icon to the left. Thank you for your time and trouble.

Visit The Stuph File Store at Cafe Press